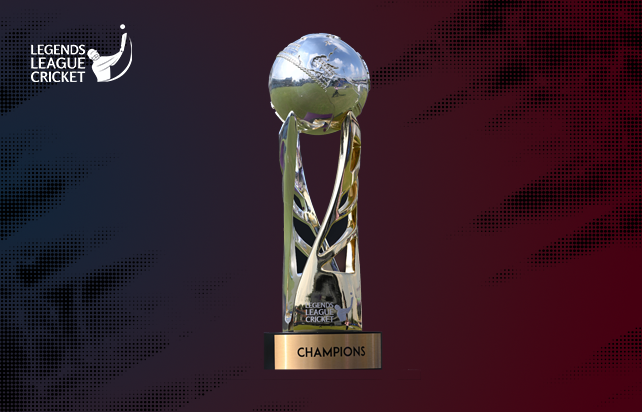 Legends League Cricket Hits The Highest Viewership Record
The second season of Legends League Cricket has been quite a talk amongst the cricketing fans since its commencement. Undoubtedly, it has been a treat for everyone to watch their favourite legends on the screen in such adrenaline-pumping and gripping matches. The league is being graced by master cricketers like Virendra Sehwag, Jacques Kallis, Chris Gayle, Muthiah Mularitharan, Mitchenn Johnson, and Gautam Gambhir, amongst others competing with each other in the nerve-wracking 20-over format. With all the fandom around the league, it has set new benchmarks for all similar formats with its 16 million-plus viewers on digital streaming platforms in India. To add fuel to the fire, Legends League Cricket digital footprints have crossed 600 million fans worldwide.
As per the latest ratings by Broadcast Audience Research Council (BARC), the opening benefit match between India Maharajas and World Giants at Eden Gardens, Kolkata, has garnered the highest ratings of any other ongoing cricket league in the country. And it should be the case considering its association with the world's greatest players. While India Maharajas, captained by Harbhajan Singh, won the match against World Giants led by the South African cricketer Jacques Calls by six wickets, the game's proceeds were donated to Kapil Dev's foundation. In fact, the current ratings of Legends League Cricket season 2 are five times higher than the ratings of their entire last season.
Talking about the positive reception of the Legends League Cricket, the Co-Founder and CEO of the league, Raman Raheja, exclaimed his happiness at such high numbers. As Star Sports has a reputation for being the premium broadcaster of international leagues and one of the biggest sports platforms, it has catapulted the league's reception in India and abroad; undeniably, Star Sports has played an instrumental role in expanding the reach of the league, garnering a wider audience, and together setting the benchmark of gaining the second highest viewership in India for any T20 cricket league after IPL. Apart from Indian cricket, LLC20 Season 2 has surpassed all other current cricket events and leagues. Even the audiences have responded optimistically, which coincides with the popularity of Legends League Cricket and T20 cricket altogether.
Being hosted for the first time in India, Legends League Cricket is being broadcasted across the US, Australia, and India. Star Sports and Disney+Hotstar are the official broadcaster and streaming partners in India; however, Willow TV, Kayo Sports, and Fox Cricket are the league's broadcaster in the US and Australian regions.