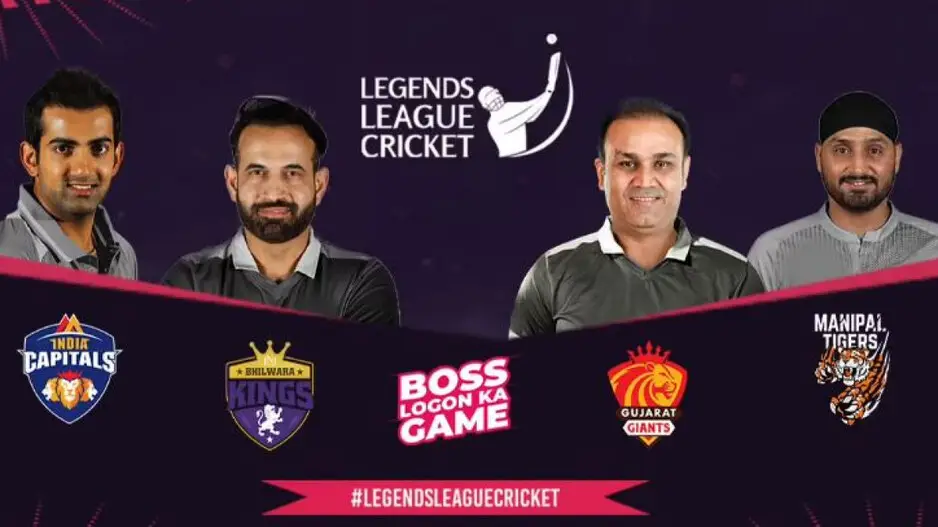 Legends League Cricket at Barabati stadium: Check match details, ticket sale and other details
Preparations have gained momentum for the matches of Legends League Cricket (LLC) to be played at the historic Barabati stadium in Cuttack.
A preparatory meeting of all the stake holders was held at the Odisha Cricket Association (OCA) Conference Hall to ensure that that the matches are conducted smoothly without any hassles. Absolute Legends Sports (P) Ltd. is conducting Three T-20 Matches of the Legends League Cricket T-20 in association with Odisha Cricket Association.
Three T-20 matches are scheduled to be played at Barabati stadium on September 26, 27 & September 29, 2022.
Twin City Police Commissioner, Saumendra Priyadarshi said, "We are hopeful of conducting the matches of the LLC successfully as all preparations are being done by a joint team of CMC, administration, OCA and others."
OCA Secretary, Sanjay Behera said, "We are confident of hosting a successful event like the international T20 match that was held at Barabati recently."
Match Fixture-
September 26- Manipal Tigers Vs Bhilwara Kings (7.30 PM)
September 27- Gujarat Giants Vs Bhilwara Kings (7.30 PM)
September 29- India Capital Vs Manipal Tigers (7.30 PM)
As per plans, all the teams are scheduled to arrive on September 25 and 26, and will stay at Mayfair and Trident Hotel.
Ticket Sale: As per arrangements, 34,000 tickets will be up for grab by the fans. Online ticket selling @bookmyshow.com Offline sale of tickets will start from September 22, 2022.